HP is one of the leading players in the Laptop manufacturing business. When you buy an HP laptop, it comes with a 1-year manufacturing warranty. You will have an option to extend the warranty for two more years for few extra bucks which we highly recommend you to do it. When your laptop is damaged or any defect occurs, then having a warranty saves you from burning your pockets.
Firstly, you need to have your laptop under warranty in order to claim it. If you don't know how to check the warranty of your laptop, then you are on the right page. In this article, we are going to explain about how to check if your HP laptop is under warranty or not.
HP Laptop Warranty Check with Serial Number & Extend Warranty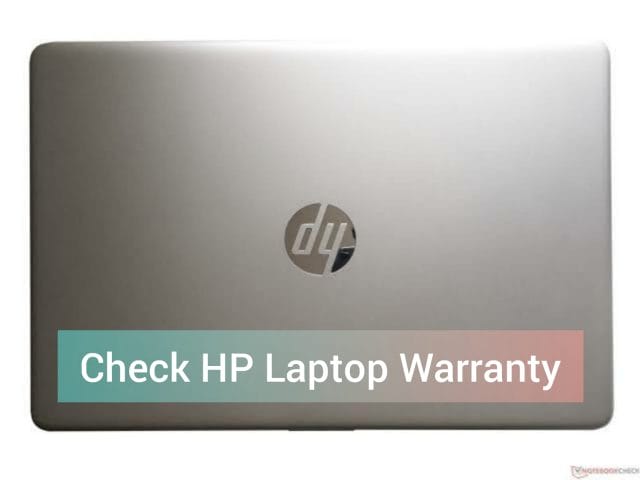 How to check the warranty on your HP laptop:
If your laptop is still working, then the simplest way to check if your HP laptop is still under warranty is through the HP Support Assistant. Follow the below steps to know how to do it.
Click on the Windows Start icon located at the left corner of the screen.
In the search bar, enter 'HP Support Assistant' and click on the top result to open it.
Click on the device health section located on the left side of the window bar.
Besides the home button, you will be able to see the warranty menu. Click on it.
In this section, all details about your warranty can be seen here. Your warranty status, start date and estimated end date of your warranty sections can be seen here.
Check HP Warranty on a Different Laptop:
If your HP laptop is damaged, then you have no other option than to check your warranty on another device. You need to know the serial number of your HP laptop for this method to work. If you don't know your laptop serial number, then simply turn your laptop and you can see the serial number there.
Once you know your laptop serial number, then head to the HP official support site here. Select your country and enter the serial number of your laptop in the required section. Click on the 'Check warranty' button. Now you will be able to see if your laptop is still under warranty or not and the remaining time of the warranty if it's still under warranty.
How to Extend your HP Laptop Warranty:
You can extend your HP warranty by buying an HP Care pack which will cost you $89. It will cover the warranty for 3 years for your laptop. Please note that you need to extend your warranty within 90 days of your laptop purchase.
What To do if You are Out of Warranty:
If you are out of warranty, then you can purchase a post-warranty HP care pack. But there's a catch here. You need to buy this care pack before 90 days after your default warranty expires. But if you are not eligible for the post-warranty HP care pack, then you will be charged for the service and damaged part replacement. Call the HP customer care number 800-752-0900 for more details about the cost of your laptop repair. If you are capable of repairing the laptop yourself, you can simply buy the spare parts from the HP official website.
If you have any queries, HP virtual assistant is free to use. In case if you are looking for dedicated and more advanced assistance, then you can buy the Smartfriend service. Charges for this plan are $99 for one-time support. Note that this plan offers only the software queries and not for the hardware repairs.
Hope we have covered everything about the HP laptop warranty check. If you have any queries, then please let us know in the comments below. We will get back to you with the best solution as soon as possible.